Free US Shipping on Orders Over $30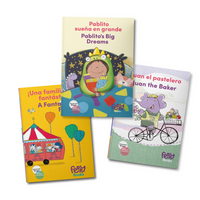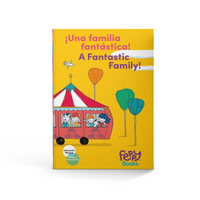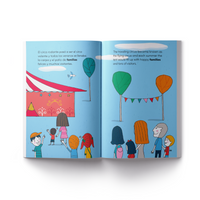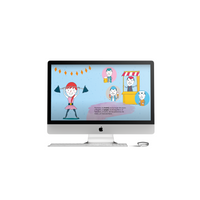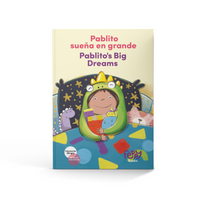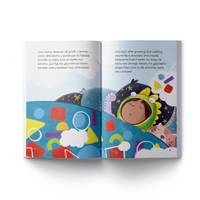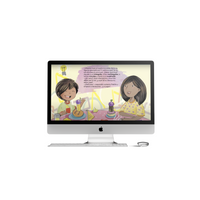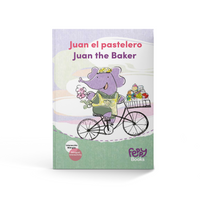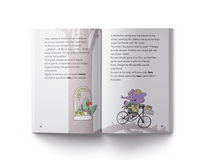 The Fantastic Collection, Set of 3 Bilingual English Spanish Books
Regular Price

$43.50

Sale Price

$43.50

Regular Price

$45.00

Unit Price

per
Incorporating bilingual storytime into your child's routine can yield numerous long-term advantages! Nurture your child's creativity and cultivate a habit of exploring the world through English and Spanish storybooks for kids. This collection is great for kids at any intermediate to advanced level.
Each Feppy Book is an original story filled with exciting adventures, colorful illustrations, strong values and morals, and a vocabulary list to solidify learning!
This collection includes 3 original bilingual English Spanish hardcover storybooks:
1.  A Fantastic Family! "Una familia fantastica" - reveals the secrets and hidden messages in the book title: a family "is" fantastic. When people work together, they achieve and accomplish much more (and it's way more fun!) than when we face different difficult situations on our own. The wonderful thing about this extremely fun story is that no matter what we do or the mistakes we make, the family bond will always be strong. Hence, we will each be strong and we will come out on top. We don't have to be acrobats, escape artists, or master of ceremonies, we just need to be together as a family for adventures to be fantastic.

2.Pablitos's Big Dreams "Pablito sueña en grande" - As we grow up, we slowly start putting aside our imagination and Pablito reminds us that imagining, dreaming, creating and having fun are essential parts of our lives. Pablito, with his wide and pure innocence, also shows us that unity is strength. Wow, how clever this Pablito is! Do not forget: Dream. Dream, create grow and never stop dreaming!

3. Juan The Baker "Juan el pastelero" - Juan, an elephant full of goodwill and with many good friends, is a great chef —but he has a terrible memory. He doesn't know how to say no, so his days start early, but no one knows how they will end. Juan has baked 10 carrot cakes for his good friend the giraffe, who is slated to host a birthday party. Read the story to find out where all the cakes end up. Between numbers, additions, and subtractions, Juan the baker shows us the nobility of generosity, and that in the end, every problem has a solution.
Free Video: Each bilingual book also includes bonus access to its corresponding audio video books for an added element of fun and interactivity. Try it today, kids love bilingual storytime!

Can't get enough of our bilingual books? Check out our The Feppy Experience Book Collection: Set of 6 Bilingual English Spanish Books
USA - $5 Flat rate shipping for orders up to $29.99. Free Shipping for orders $30 and up.
CANADA - $7 Flat rate shipping.

The box will ship out within 2 business days from our warehouse in Florida and arrive in 3-10 business days.
What makes Feppy Products Unique?
Bilingual Is Best
Research supports that children who are bilingual have stronger social skills, greater career opportunities, and stronger cognitive abilities.
Play is Paramount
Learning Spanish doesn't have to be systematic, flash cards. At Feppy, we believe play makes kids want to learn, and that's what makes it stick.
Whole Brain Learning
When a child sees it, hears it, holds it, and plays with it, they will better understand it and remember it. Focusing on learning moments that engage the whole brain works.
Quality Matters
We believe that creating beautiful high quality products means they'll find a permanent place in your environment, and that they'll appeal to kids over and over again.
Inclusive Content
Feppy has given me some peace of mind in my ever-persistent effort to ensure my first generation American daughter is exposed to her parents' roots through language and inclusive content. 
Naomi H.
So Much Fun!
Finally, I found bilingual products that my kids enjoy. They have so much fun with the activities that they don't realize how much they learn in Spanish. As a family living in the USA, it is very important that our kids speak both English and Spanish.
Sofia T.
I'm Loving Feppy Box!
Feppy Box is happiness, !diversion!, learning, culture, language, literature, and family connections in a box! It's everything that it advertises and more, much more.
Kianny A.
Frequently Asked Questions
There are so many benefits of bilingual literacy! From improved cognitive development to vocabulary, reading to your child in two languages is a great way to introduce a second language.
Each of our books is illustrated for visual storytelling, and comes with an exclusive access to a video for pronunciation. Designed for kids ages 3-8.
Shop our bilingual books, and experience the magic of bilingual storytime today.

Bilingual games are fun for the whole family. At Feppy, we've transformed and reimagined classic games to create an easy and fun way to make play-time a language learning activity.
After all, learning a language is founded in connection, and these games do just that: connect families for hands on fun!
Shop our Bilingual Games today.
The recommended age range for our products is between 3 to 8 years old. 

Families of all ages enjoy Feppy products - especially the games.
If you're looking for something for a particular child, you can browse our collections by age to help find age-appropriate themes.
Feppy Boxes are award-winning bilingual Spanish & English toy sets for kids. Designed to encourage hands-on and play-based learning for kids, they help families create a complete Spanish-English immersion experience at home.
Each Feppy box includes a bilingual book, a hands-on game, activities and vocabulary stickers, as well as a companion read-along video audiobook and a parent guide. These multisensory resources can be played with for hours in open-ended ways, and stimulate whole-brain learning through reinforcement and repetition.
Feppy Box is sure to make your kids' bilingual learning fun!

We offer Feppy Boxes in a number of ways:
Monthly subscriptions, our most popular product, where a new themed box is delivered each month. Cancel anytime and Free Shipping included.

Single Feppy Boxes are also available for purchase and we also have non-renewing gift subscriptions which deliver monthly boxes to the gift recipient for 3, 6, or 12 months.

Absolutely!
Every Feppy book, game or Feppy Box make great gifts.
If you're not sure what to choose, or you need instant delivery, you can also purchase a gift card.