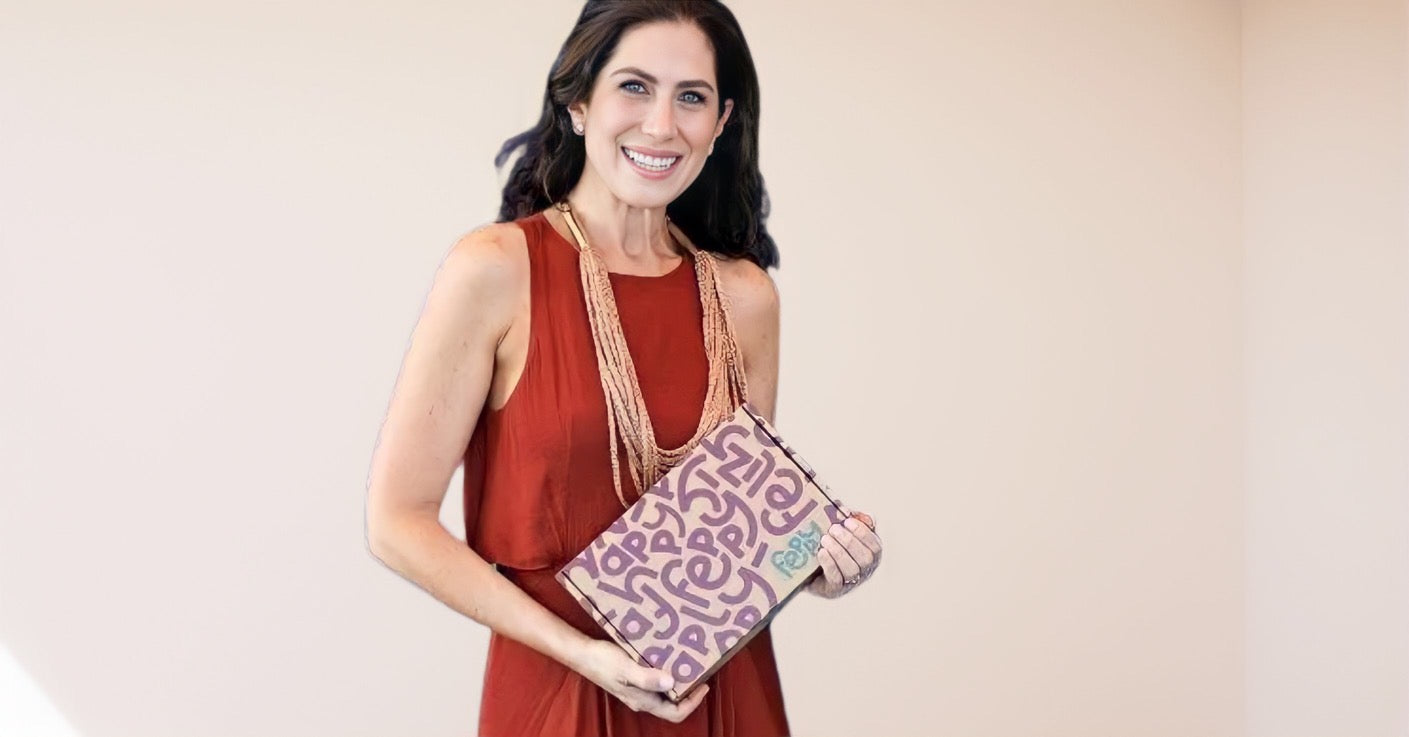 Meet the Female Entrepreneur Behind FeppyBox
Raised in Three Languages
I grew up in Caracas, Venezuela. My parents were immigrants from Israel and barely spoke any Spanish, so my first language was Hebrew. I started communicating with my friends in Spanish, learned English at school, and continued speaking with my parents and grandparents in Hebrew. It was sometimes confusing as I mismatched words; but my parents didn't give up on encouraging me and my sister to continue our bilingual journey.
Growing up speaking more than one language initially felt odd. The majority of the population spoke just one language, so communicating in another language felt rare and didn't seem to have any advantages.
As the time passed, I started to be more conscious of the opportunities languages gave me. I was able to communicate with cousins; I was able to understand a TV cartoon VHS that my grandma brought to me from Israel; I was able to watch a movie in English without subtitles; I was able to communicate while traveling. But it was not until I was a professional and I had my own kids that I understood the gift my parents gave me raising me in three languages.
Emigrating Myself
As the Venezuelan political and economic situation started to deteriorate, my husband and I decided that it was time to emigrate and start a family in the U.S. Being a daughter and granddaughter of immigrants, my story seemed to repeat. Suddenly what used to feel like a privilege to understand other languages, became a crucial part of my adaptation.
Although English is the official language in the U.S., Miami is a unique melting pot of immigrants from around the world, especially Latin America. Being bilingual seemed to be one of my greatest advantages in our new home. Being able to speak in Spanish to people who don't speak English and vice versa made me more empathetic.
Professionally, I saw how doors started to open easier for me, too.
Passing the Bilingual Legacy on to My Children
We moved to Miami in the United States with our six-month-old son, Elliot, and a little over a year later, welcomed our daughter, Gaby. As a family, we decided to speak Spanish in our home, because our children would easily pick up English when they went to school.
But it wasn't easy. While raising my kids in Spanish, I was constantly looking for books, videos and games to help. I relied on my family and friends in Latin America to send me content in Spanish. We read and listened to them so many times that we knew them by heart. We were still enjoying them five years later as our new baby Dana completed our family. We even passed them down to cousins and friends who, like us, were motivated to expose their little ones to Spanish.
I soon realized that although it was possible to find Spanish books and games in the U.S., not every household can manage to read books in Spanish if parents are not familiar with the language.
An Unmet Need
The solution seemed to be in front of my eyes: We needed bilingual books that could offer parents both English and Spanish. There were very few on the market.  
At the same time, the retail scenery was changing in the market. Bookstores and toy stores were starting to shut down. E-commerce was gaining market share forcing a lot of brick-and-mortar stores to close. Buying books and toys online became more popular but if you didn't know the name of a book or a toy, it became very difficult to discover it.
All that fueled my idea to create FeppyBox; a solution for parents looking for bilingual content curated and delivered right to their doors. FeppyBox started with the solid idea that kids learn the best while they have fun. Fun in language acquisition comes from stories, songs and games.
Playing to a Second Language
I teamed up with professionals in language acquisition, bilingual education, and early childhood education to create Feppy products. It continues to bring out the inner kid in us!
Books became our starting point: create entertaining stories with colorful illustrations and the lifelong values children's books teach.
But we realized that kids had lost their own space for music. The old cassettes and CDs for kids had disappeared. The new streaming platforms gave adults the opportunity to listen to any kind of music but not necessarily children. We didn't want to give up the power of music in language acquisition, therefore we took the traditional children's songs and not only created the bilingual version but produced them in current and modern rhythms to appeal to what families were listening on mainstream music. That was a hit!
Choosing the brand name, Feppy, was important. A brand is a promise, and it portrays the personality and purpose of the product. As parents, our ultimate joy is to see our kids happy.
Happy is a word full of good energy and good wishes. In Spanish, the word "happy'' is pronounced, "feliz." And what better way to highlight the bilingualism purpose of our product than to combine both words FEliz & haPPY?
Surprises Along the Way
It was fascinating to learn early on that raising bilingual kids doesn't just give them the ability to communicate in more than one language. The cognitive and social emotional benefits in children are incredible, too.
One very personal intent of FeppyBox is to strengthen connections between parents, siblings, and grandparents. In an era where kids get drawn to screen entertainment, FeppyBox is an alternative that reminds us how good it is to listen to a story read by grandma or play memory games with a neighbor. If on top of that fun, it exposes us to another language, it's incredible.
Vision for a Female Entrepreneur
Our books were written before the pandemic hit. One of our books, El Sol Ahumado/ The Smokey Sun, is a story about the Sun, who became ill because there was a lot of contamination in the cities. The illustrations of that book portray the sun wearing a face mask as a way to graphically narrate its illness. We were shocked when the Covid-19 pandemic hit, and face masks became a part of our daily life. That coincidence inspired us to launch our first Feppybox with that book. We wanted kids to feel related and to find comfort in the story.
The life of an entrepreneur is rewarding especially when the work is done with a good purpose in mind. But it can also be challenging. My catchphrase is that "As an entrepreneur, you are uncomfortable with something every day." I believe in seeing the positive side of being uncomfortable. If you're uncomfortable, it means you're discovering something new and moving your business forward.
"As an entrepreneur, you are uncomfortable with something every day." -Ronit Shiro
Being an entrepreneur gives you the power to shift your company to follow your purpose. I wake up every morning knowing that by helping children become bilingual, I can strengthen family relationships, I can give children opportunities in the future, I can help parents raise more inclusive and open-minded children.
Knowing that everything we do is to bring happiness to kids and give them future opportunities, that fuels me to continue creating products for families. Understanding the power of bilingualism continues to inspire me every day.
Give the Gift of Bilingualism!